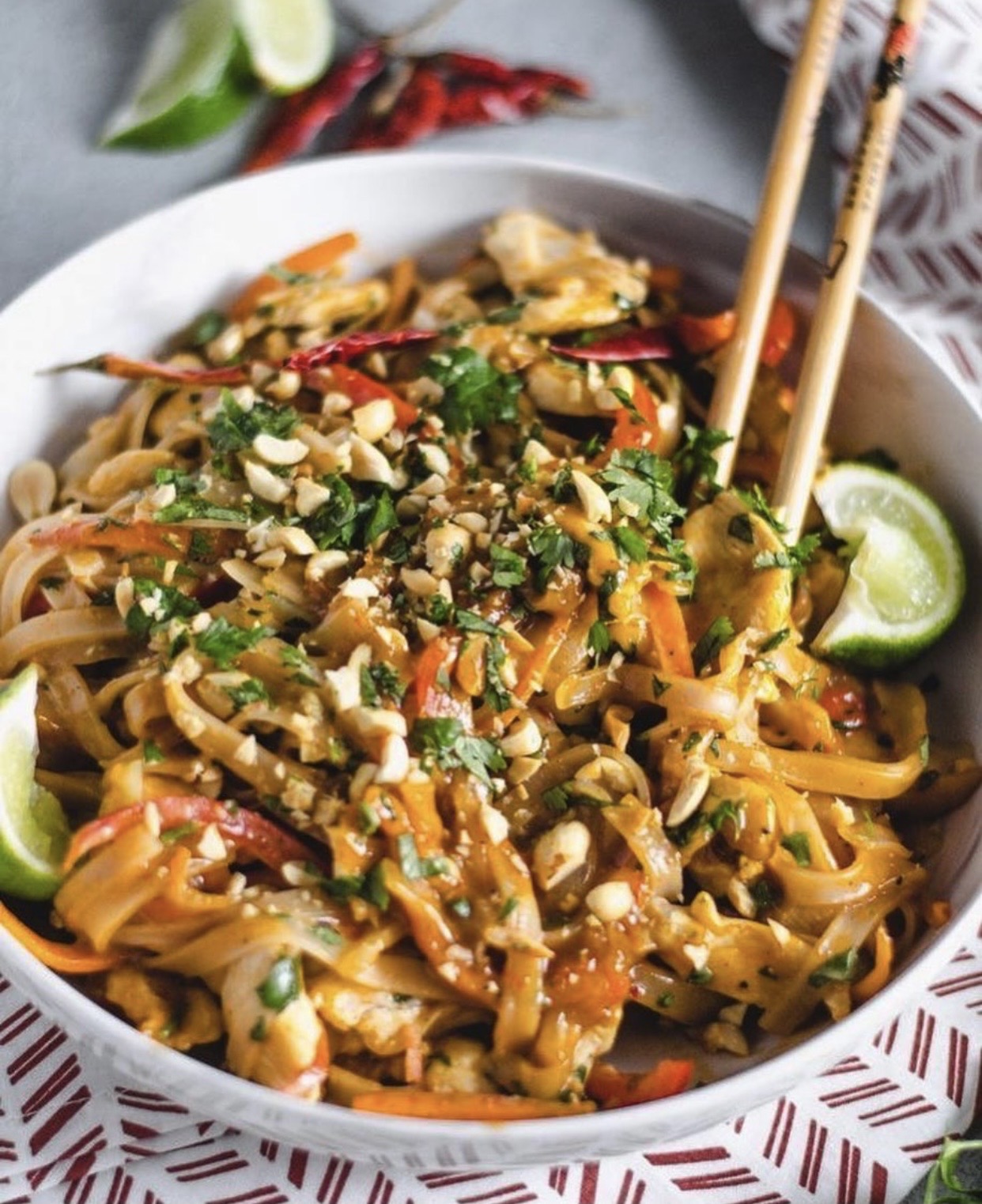 What kind of food are you preparing for lunch or dinner today?
We make a Thai vegetable noodle. How is this simple but great dish made?
Here is the recipe:
INGREDIENT
-1 bag of tagliatelle quail egg pasta
-couple of drops of Anti flu, ginger-lemon chili sauce
-1 onion -2-3 cloves of garlic
-1 teaspoon of Apple vinegar
-3 tablespoons of olive oil
-3 tablespoons of soy sauce
-3-4 carrots
-1 smaller head of cabbage
-1 piece of ginger
-lemon juice to taste
-salt, pepper
-1 piece of egg
PREPERATION 
Chop the onion, grate the garlic, cut the carrots and ginger into thin small strips and the cabbage into small cubes. Then we put the oil, apple vinegar in a wok or high village pan and start to fry the onions and garlic. When the onion is soft, add the carrots, ginger and cabbage. Meanwhile, cook the pasta. Put a lid on it and let the vegetables simmer until soft. Then sprinkle with soy sauce and lemon juice, salt, pepper and pour over the cooked pasta. We beat an egg on it, then we mix it well and we fry it a little. When serving, we can crush hazelnuts on it and sprinkle with a little coriander.