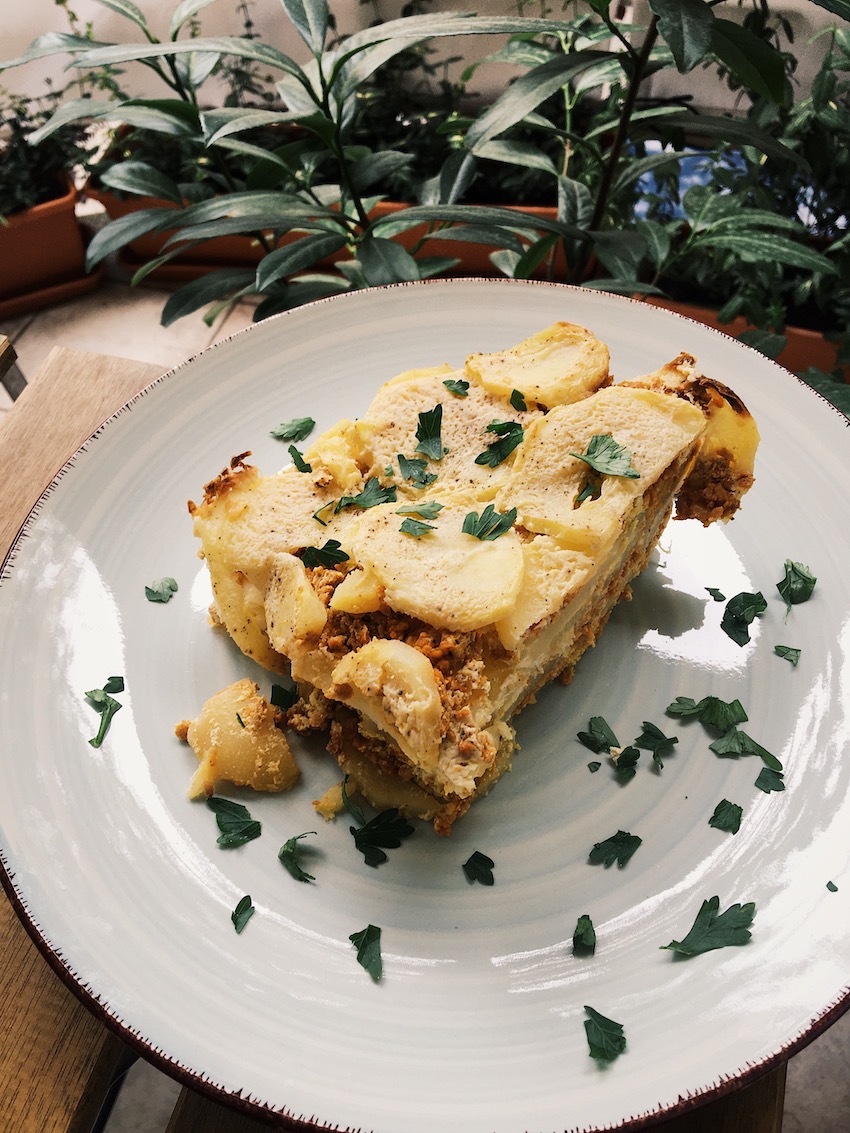 Make the casserole potatoes with us!

INGREDIENTS

-1kg potatoes
-6 eggs
-5 dl sour cream
–Sausage
-Butter to lubricate the pot
-Salt, pepper
–Bacon

The quantity is only a recommendation!

PREPARATION

Cook the potatoes and eggs. After they have cooled down, slice them. Also slice the sausage and fry in a pan.

Spread the butter in a flat, fireproof bowl and add half of the sliced potatoes, then season with salt and pepper. Add the eggs, the roasted sausages and half of the sour cream.

Then comes the other sliced potatoes. Spread the remaining sour cream evenly, then put the bacon slices on.

Bake in a 180-degree preheated oven until golden brown for 35-40 minutes.

Enjoy your meal!