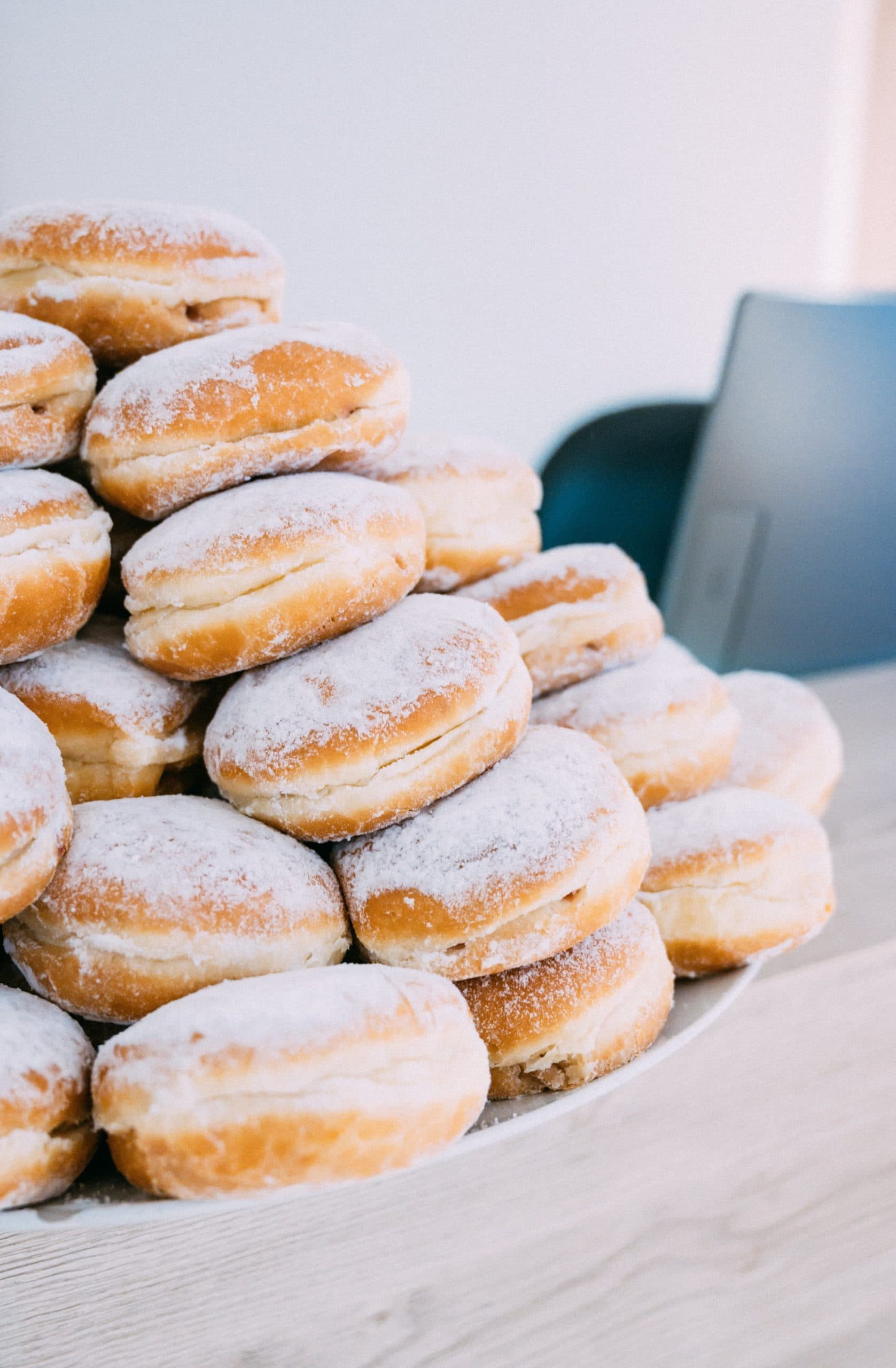 The carnival period lasts until February 17, when we say goodbye to winter! As usual, children dress up in kindergartens and schools at this time. Given the situation, this will lag behind this year, but we can still keep certain carnival habits!
Our traditional carnival sweet, the ribbon donut, is sure to be made by many again this year. The delicious, leavened pastry is usually flavored with apricot, strawberry, cherry or plum jam.
Try this carnival delicacy yourself:
Carnival ribbon donuts stuffed with jam
ADDITIVES
– 3 dkg of yeast
– 4 dkg powdered sugar
– 2 dl of milk
– 50 dkg of flour
– 1 pinch of salt
– 4 egg yolks
– 6 dkg butter
– 1 teaspoon vanilla extract
– 1 tablespoon rum or rum aroma
– jam to taste
– 1 egg white
– oil for frying
PREPARATION
Rinse the yeast with half of the sugar in lukewarm milk. Sift the flour into a larger bowl, stirring in the salt. Add the yeast, the remaining sugar, the egg yolks, the melted butter, the vanilla extract, the rum. Work together and knead until a smooth dough is obtained.
Cover with a kitchen towel and put in a warm place for 1 hour. When risen, stretch it to a finger thickness on a floured surface and cut circles from it. Put a spoonful of jam on every second round.
Spread the edges of the jam circles with egg white and then cover with the other dough disc. Gently press the edges, then cover again with a kitchen towel and leaven for at least 30-40 minutes.
In a deeper pan, heat enough oil to reach the "waist" of the donuts, meaning they won't touch the bottom of the pan while frying. Cover the pan. Once fried, turn over and fry ready without a lid.
Take the fried donuts on a paper towel and sprinkle with powdered sugar to taste.